(S05E03) Previous Episode
Aired On 2019-06-16
June and John take shelter to hide from a threat, but a misunderstanding with a desperate survivor leads to trouble. Meanwhile, Alicia and Morgan face a dangerous obstacle.
Next Episode (S05E04)
Airs On 2019-06-23
Charlie makes a friend, while Strand, Wendell, and Sarah's rescue mission hits a snag. Elsewhere, Alicia, Luciana, and Morgan struggle to fulfill their mission.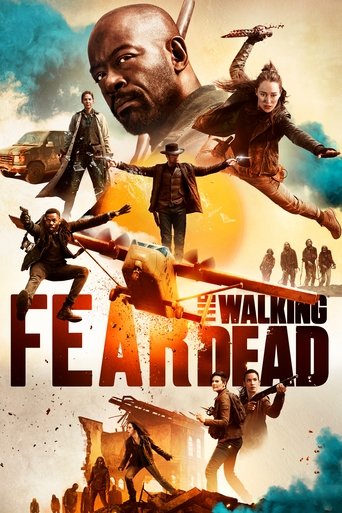 Sa prevodom What did the world look like as it was transforming into the horrifying apocalypse depicted in "The Walking Dead"? This spin-off set in Los Angeles, following new characters as they face the beginning of the end of the world, will answer that question. Online film Fear the Walking Dead 2015
Writing:
Dave Erickson
Robert Kirkman
Stars: